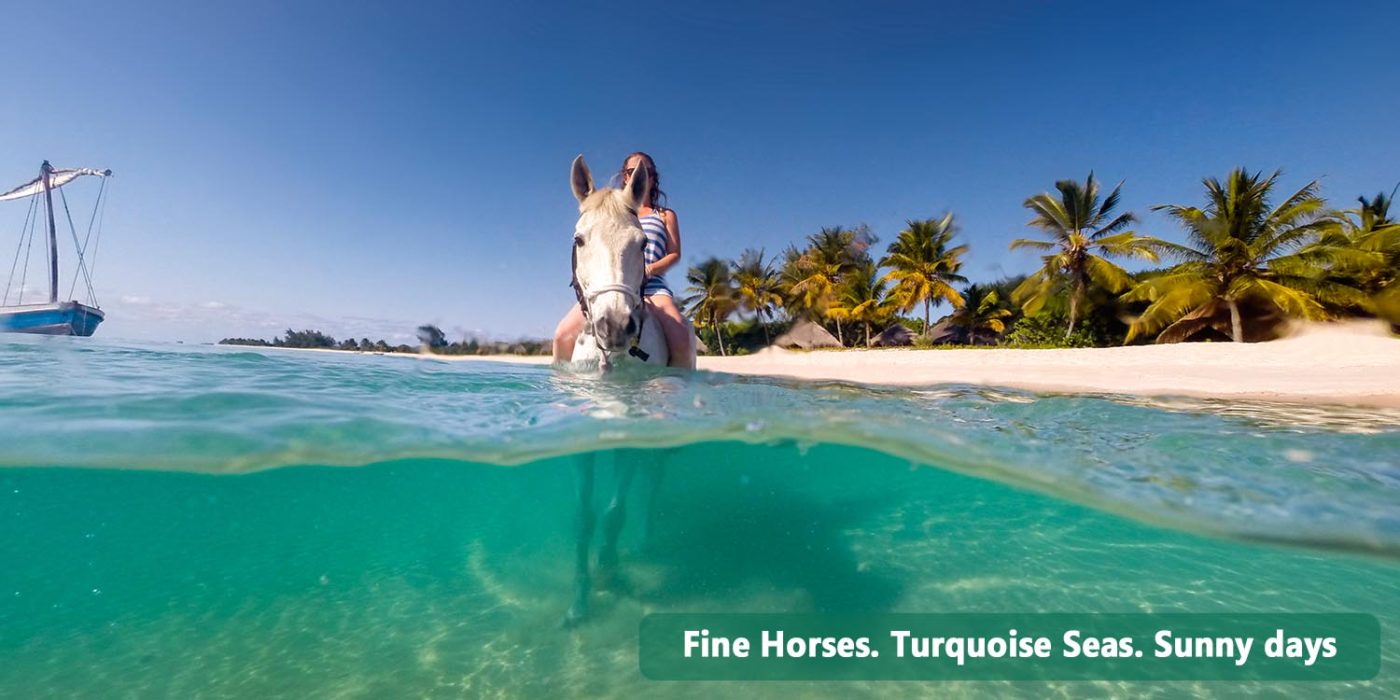 African Paradise with Mozambique Horse Safari
Come and share in the epic adventures of Mozambique Horse Safari where the legends of our rescued horses come to life. Open your eyes to a different world, where you will ride the beaches on a sprightly bay, swim in turquoise seas and share in our amazing way of life.
Our horse riding safari takes you on a week-long adventure along the Vilankulo coastline with its long stretches of wide-open beaches, to inland lakes and up red sand dunes with breathtaking views of the Bazaruto Archipelago. A highlight is a dhow trip across to the world famous Benguerra Island to ride its magical white sand beaches where time stands still. You will enjoy incredible weather, stay in luxury accommodation and dine out at top seafood restaurants. It is a personal experience with Pat, Mandy or Charlotte leading each ride; time is spent together with guests in the saddle and over dinner sharing stories and experiences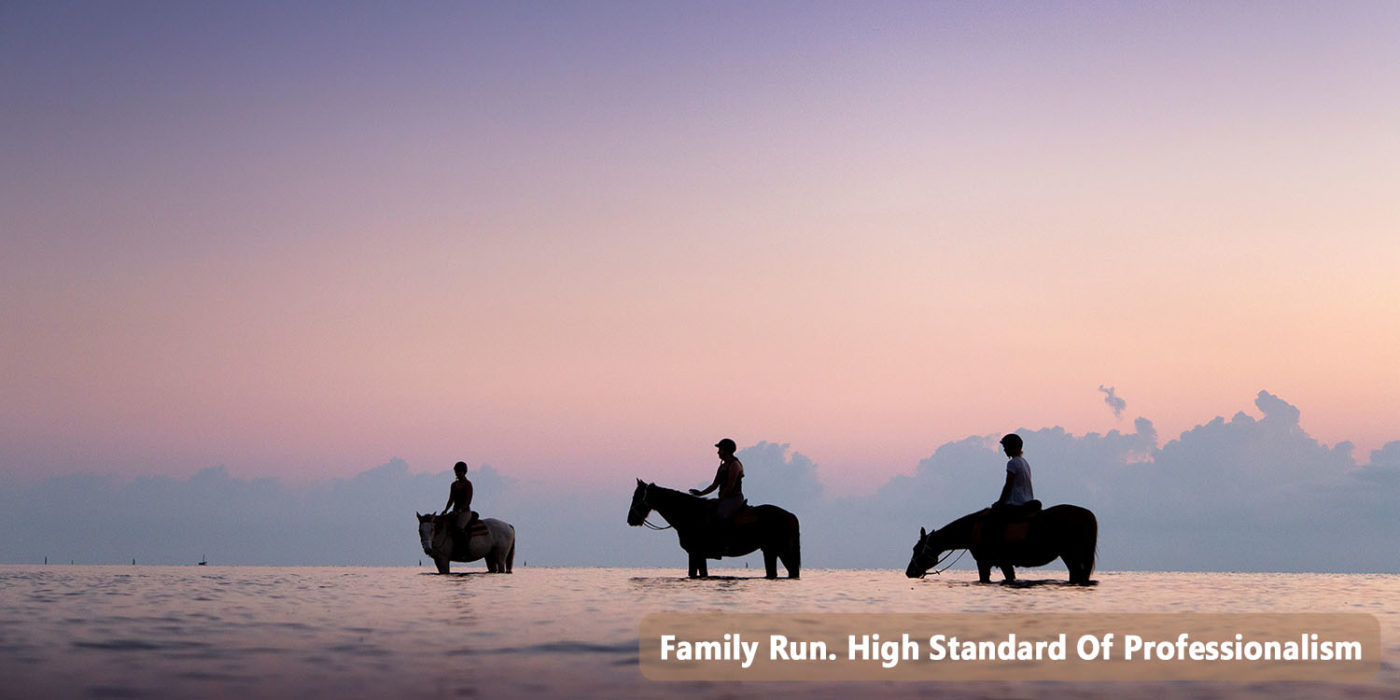 We have 39 horses; the majority being rescued from Zimbabwean farms at the height of political violence and retold in the international best seller One Hundred & Four Horses. In Mozambique we have taken on several other very special horses and recently acquired a herd of 11 young prize winning SA Boerperds. All our riding horses are schooled to a very high level, with calm temperaments that are trained to react easily and lightly to the aids.
Mozambiue Horse Safari is family run, with a strong sense of personal pride taken to ensure our riding and way of life will be a treasured memory. If you dream of cantering along white sand beaches, swimming in blue seas and enjoying the warm hospitality of island life look no further than Mozambique Horse Safari.
Please have a look at the videos below to get a sense of our history and what it is like to ride with Mozambique Horse Safari on the beaches of Vilankulo & Benguerra Island.
Amazing Place, Amazing People, Wonderful Horses!
Pat and Mandy, the staff and volunteers run a wonderful horse safari, with incredible out rides both on the beach, along the coast and into the villages. The horses are so incredibly well cared for, everything is done with their well-being in mind. I have been on many riding safaris and riding holidays world wide and can honestly say this was one of the best holidays I have ever had the privilege to be on. Everything was so well thought through, from the beautiful beach front accommodation to the wonderful food and incredibly well mannered and earnest horses. All I can say is thank you for an amazing trip!
The Most Memorable Horse Safari!
A must for anyone who loves horses and adventure. The landscape is sublime, the horses are extremely well cared for, the food is delicious and the accommodation is sensational. Pat and Mandy go out of their way to ensure everyone has a magical experience. I can't wait to book it again.
Horse Volunteer Africa is Mozambique Horse Safari's equine volunteer project is targeted at gap year students and volunteers looking to work with horses for an extended time, develop their riding skills and discover the culture of Mozambique.
Horse Safari Africa promotes some of the finest owner operated equestrian holidays in Southern Africa. Check out some amazing holidays from the wilderness and ancient history of Zimbabwe to the beautifully rugged shoreline of the Wild Coast in South Africa.